Multiple Monitor Mix Configuration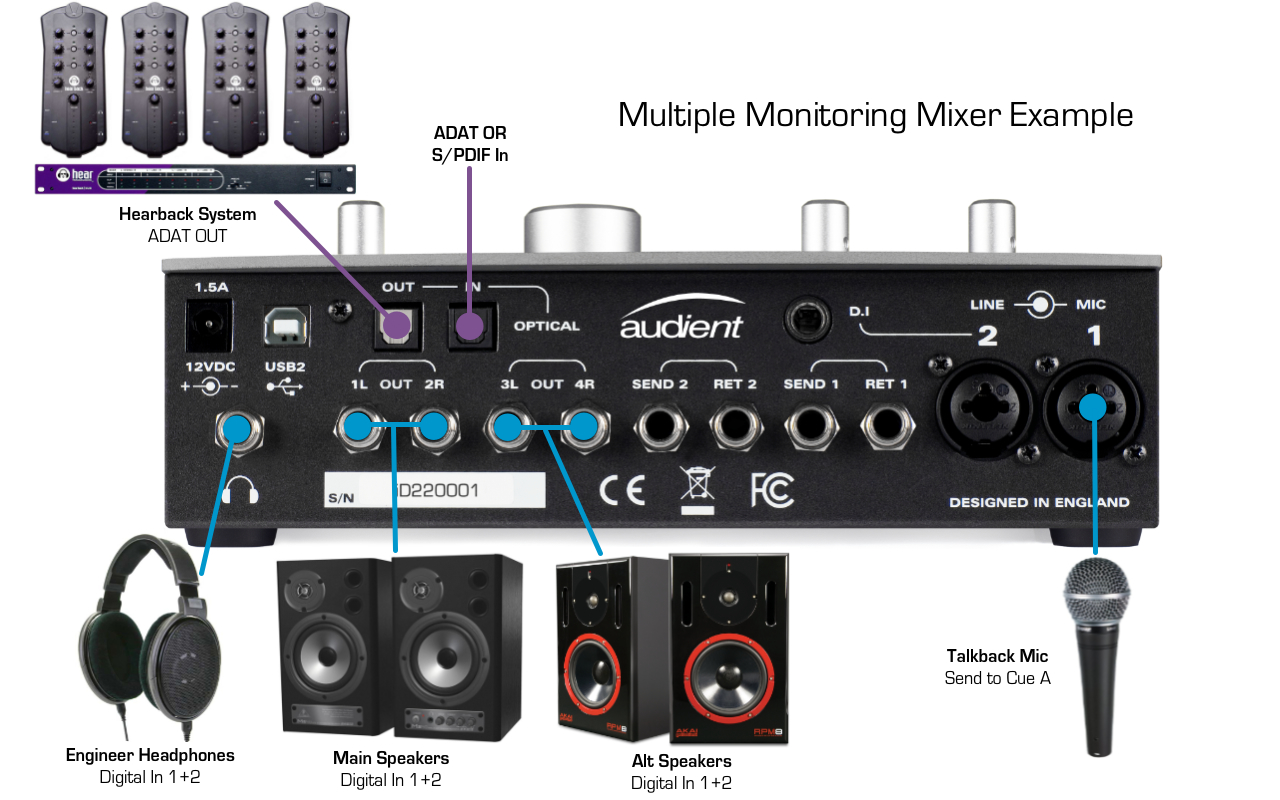 This setup is useful for people that are using iD22 in a situation where there are multiple artists that want to be able to create their own monitor mix using a system such as Hearback, Behringer Powerplay or Aviom. By using the ADAT output on iD22 and some routing in the software mixer, you can create a very flexible mix for the artist with a combination of the following:
Mono or stereo outputs directly from the DAW

Talkback functionality

Zero latency foldback via Cue sends (mono or stereo)
The mixer settings from this example can be downloaded from this page and imported into the iD22 mixer by pressing "load" in the system panel and then pressing "load from file". Alternatively, the preset can be placed in:
~/Library/Application Support/Audient/iD/presets (Mac)
(C:) > Users > [yourusername] > AppData > Roaming > Audient > iD22 > Presets (Windows)
After placing the preset within this file the preset will be available in the load menu without having to load from file.
Software Settings
For the purpose of this example, the following settings will provide:
| | |
| --- | --- |
| ADAT OUT 1 | Talkback via Cue A |
| ADAT OUT 2 | Mono DAW channel (e.g. vox) |
| ADAT OUT 3 | Mono DAW channel (e.g. BVs) |
| ADAT OUT 4 | Mono DAW channel (e.g. Bass) |
| ADAT OUT 5+6 | Stereo DAW channel (e.g. Piano)  |
| ADAT OUT 7+8 | Stereo Foldback via Cue B |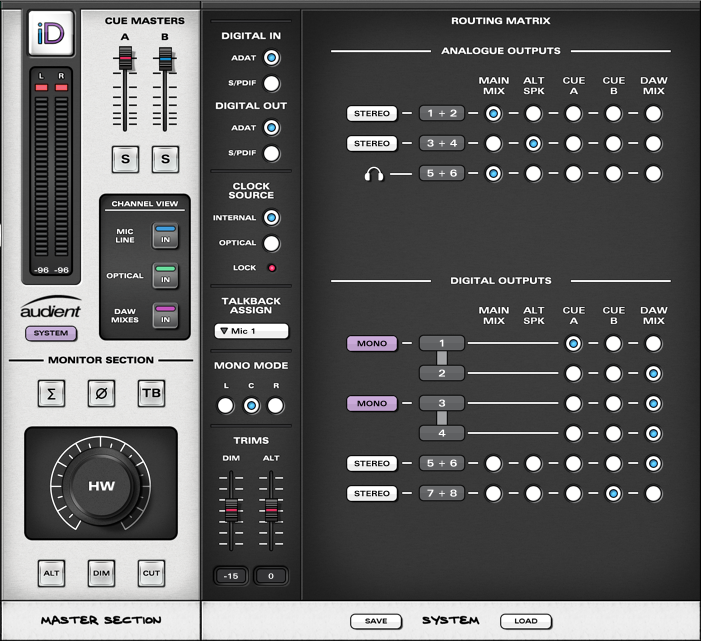 Talkback is sent to Cue A while the Foldback mix is sent to Cue B. Note how the Cue B level and pan can be changed to provide the best mix for the artist.