Alt Speaker Configuration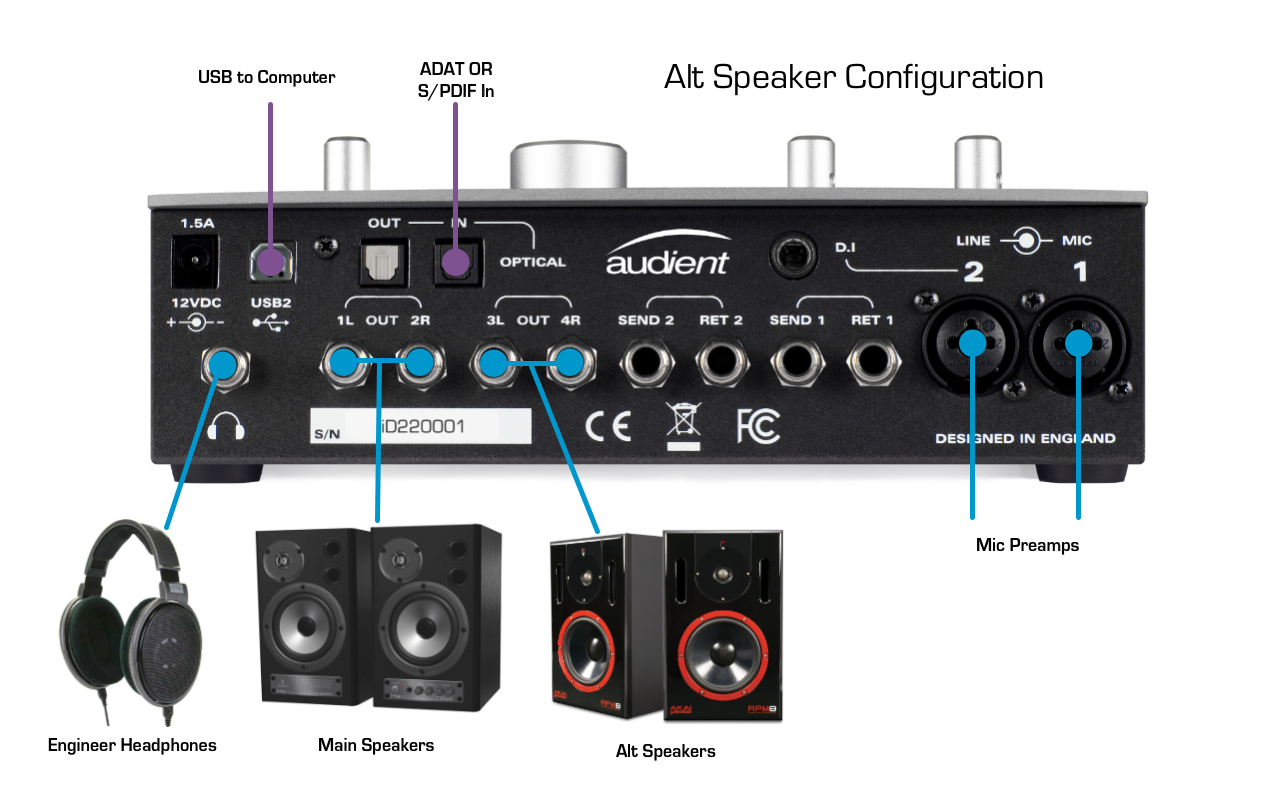 This configuration is useful for those who would like to use an alternative set of speakers to listen back to mixes. This makes use of the "Alt" feature that can be programmed to a function key. This mutes the output of outputs 1+2 and switches playback to outputs 3+4.
The mixer settings from this example can be downloaded from this page and imported into the iD22 mixer by pressing "load" in the system panel and then pressing "load from file".
This Configuration Can Provide:
Monitoring Control
Outputs:
Main Speakers

Alternative Speakers

Headphone Output

Digital Output
Inputs:
2 iD22 Mic Pres

Digital Input

 
Software Setup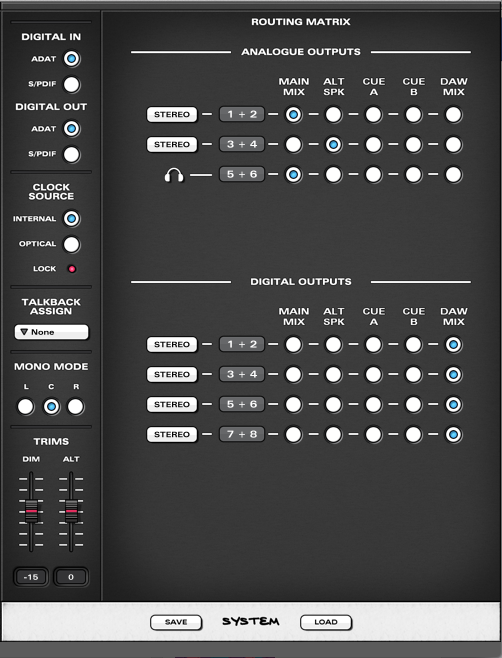 Remember to set the Alt function to one of the function buttons: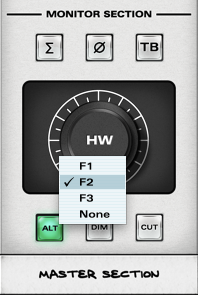 You can set the trim of the alt speaker output to try and match the main and alt speakers in the system panel: