To set up a talkback channel click on the system panel button in the master section to open up the system panel. From here find the talkback assign button and select the input that you want to use for the talkback microphone.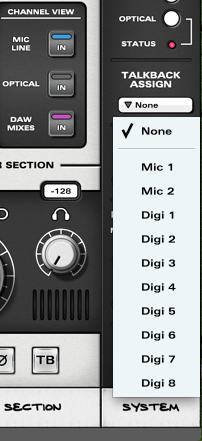 You should now find that the corresponding channel has turned into a talkback channel strip, setting the cue send all the way up and getting rid of the fader to avoid sending the talkback signal into your Main Mix and therefore your speakers and creating feedback.

To get the Talkback signal to the headphones you need to make sure that the talkback channel is sending signal to the Cue bus, along with any other channels that you want to send to headphones. Then in the system panel again, set the headphones output to Cue Mix.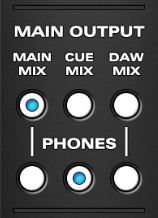 Now you will get a headphones mix including talkback with the speakers outputting whatever is turned up on the Main Mix faders.
To activate Talkback you can either click the TB button on the channel strip or assign the iD button as a hardware Talkback button. This can be done by right clicking on the iD icon in the master section of the iD Mixer app (above the encoder) and selecting Talkback from the drop down menu.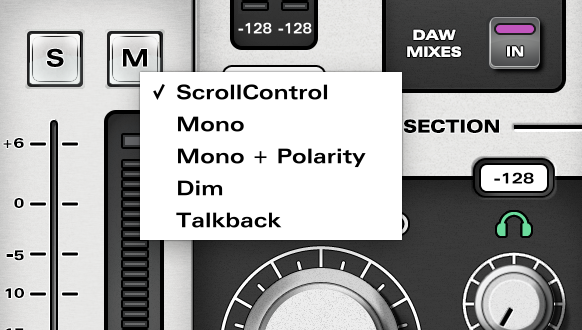 Related Articles: