Are one of your inputs not working and are one of your buttons flashing? No need to panic, you've just muted a channel!
EVO 8 allows you to Mute both the Outputs and the four inputs. Simply press and hold either one of the channel buttons or the Output volume button to quickly mute them.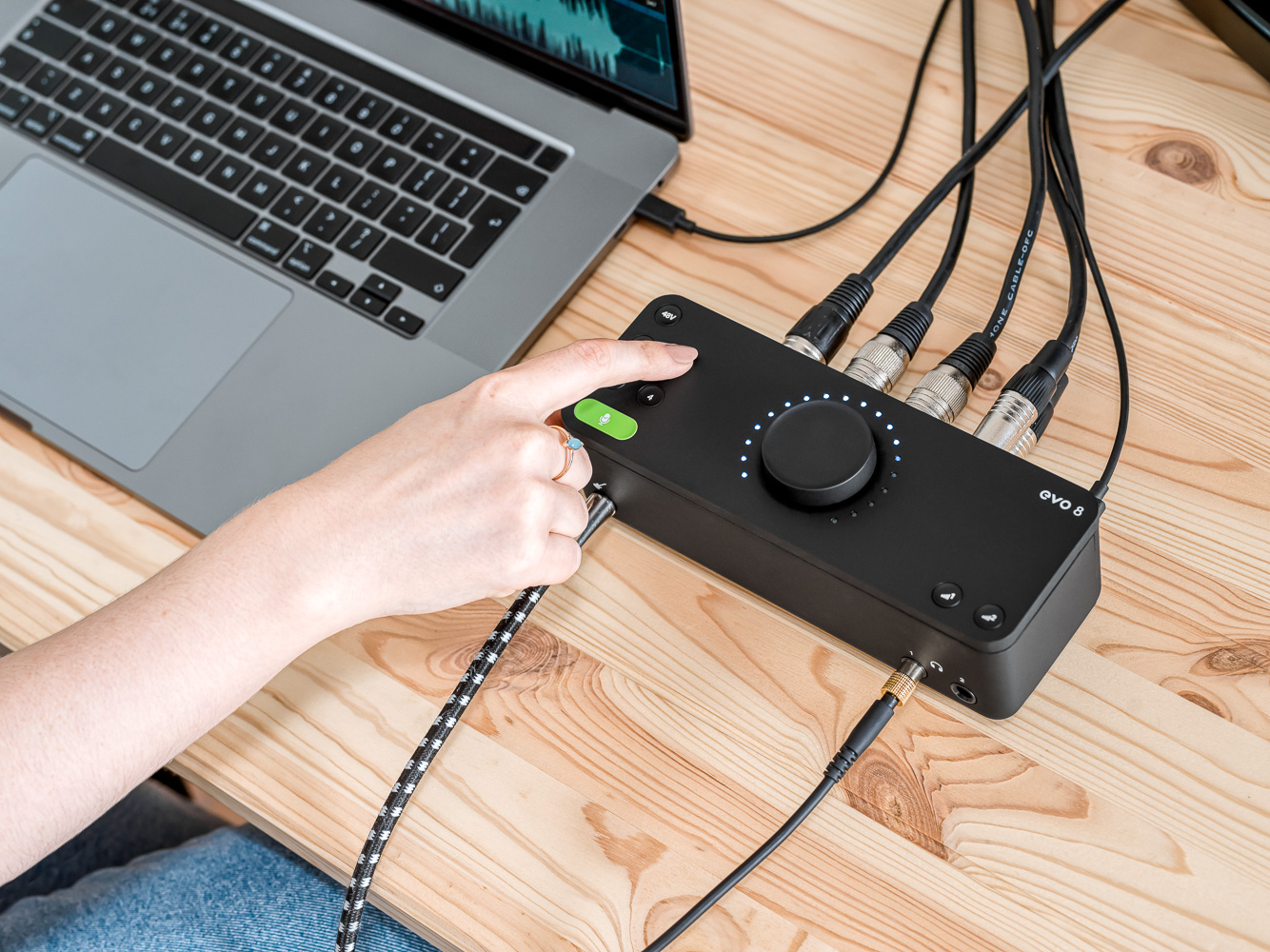 The button will then flash to indicate it is muted. To unmute it, simply press and hold it again.
This is useful to quickly mute a microphone during a podcast or to mute the sound to your speakers to quickly take a phone call for example.