Your computer might recognise the iD14 as a mouse because of the Scroll Control functionality which gives the iD14 the ability to act as a scroll wheel. If your computer is configured to turn off its trackpad whenever an external mouse is present, this will result in your trackpad switching off whenever the iD14 is connected.
To fix this issue on Mac, go to System Preferences -> Accessibility -> Mouse & Trackpad and make sure that the Ignore built-in trackpad when mouse or wireless trackpad is present option is NOT ticked.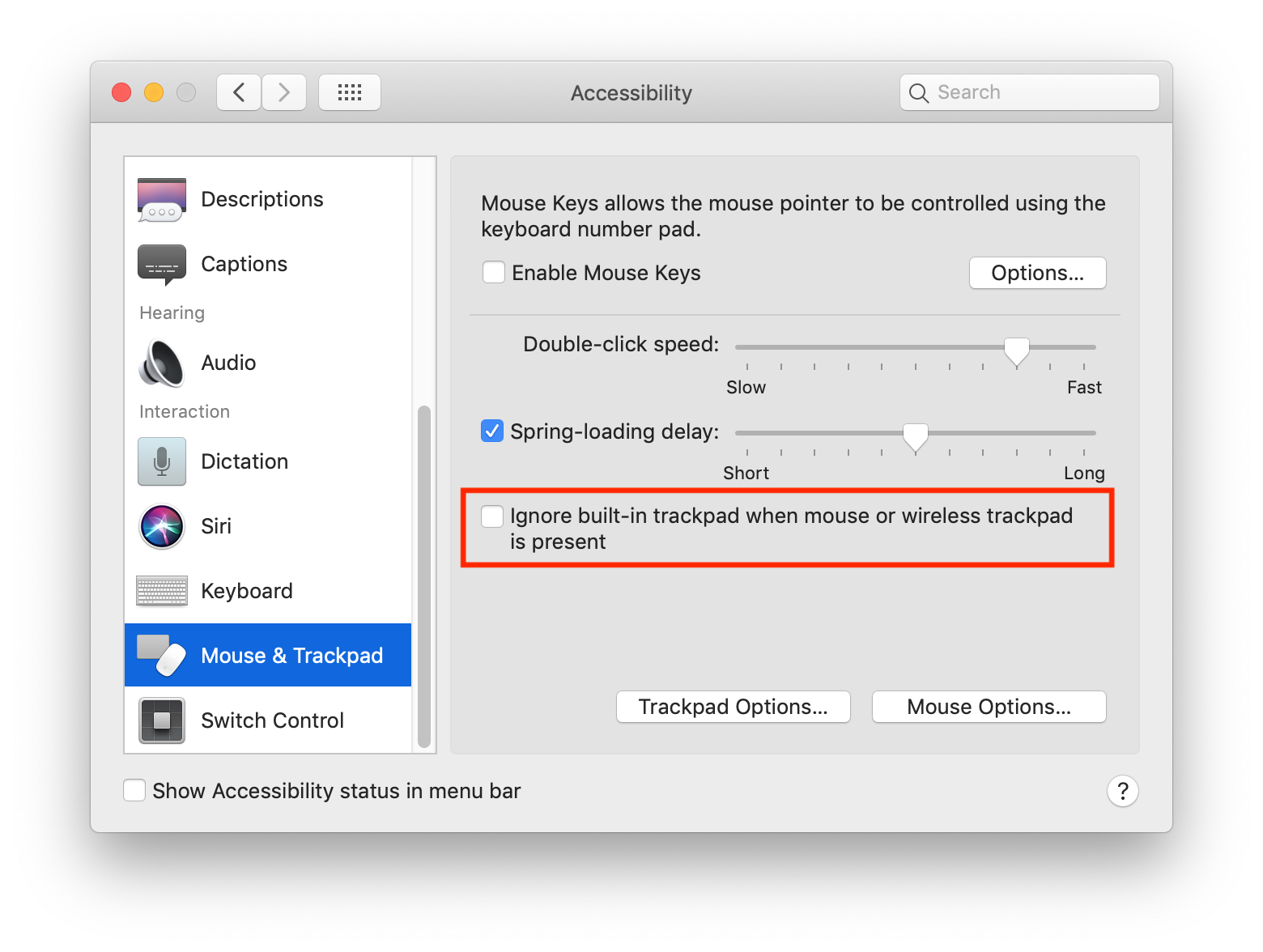 How you go about fixing this issue on Windows will depend on your computer.
For devices featuring a precision touchpad, you will need to go to Settings -> Devices -> Touchpad and activate the Leave touchpad on when a mouse is connected option.
If you have another type of touchpad, you might be able to change this through the Control Panel. Go to Control Panel -> Hardware and Sound -> Mouse -> Device Settings and make sure the option Disable internal pointing device when external USB pointing device is attached is not active.
If your Windows computer doesn't have this option in either the Settings or the Control Panel, then this is most likely configured through a tool provided by your device manufacturer, which usually gets installed with your drivers (Asus Smart Gesture, Dell Touchpad Assistant, etc.).