On Sono, you can store both your favourite cabinets and your favourite presets. Saving your cabinets allows quicker loading times when changing between cabs as well as allowing you to use the cabinets in presets whilst not connected to the computer. 
Saving a preset will store all your settings, not just the cabinet and if stored to one of the three slots on Sono, allows you to quickly recall settings by simply pressing the C.A.B button on Sono. 
It's possible to store eight cabinets on Sono itself for quicker loading times when switching cabinets or to use these cabs as part of presets while away from your computer. 
The cabinet manager screen can be accessed from the top of the Torpedo Remote and allows you to view your list of available cabinets and store up to eight onto the Sono itself. To save a cabinet to Sono, simply drag and drop the cabinet onto one of the three slots available on the left hand of the screen.
Please note that if all eight slots are full, you will need to remove one cab first to free up a slot.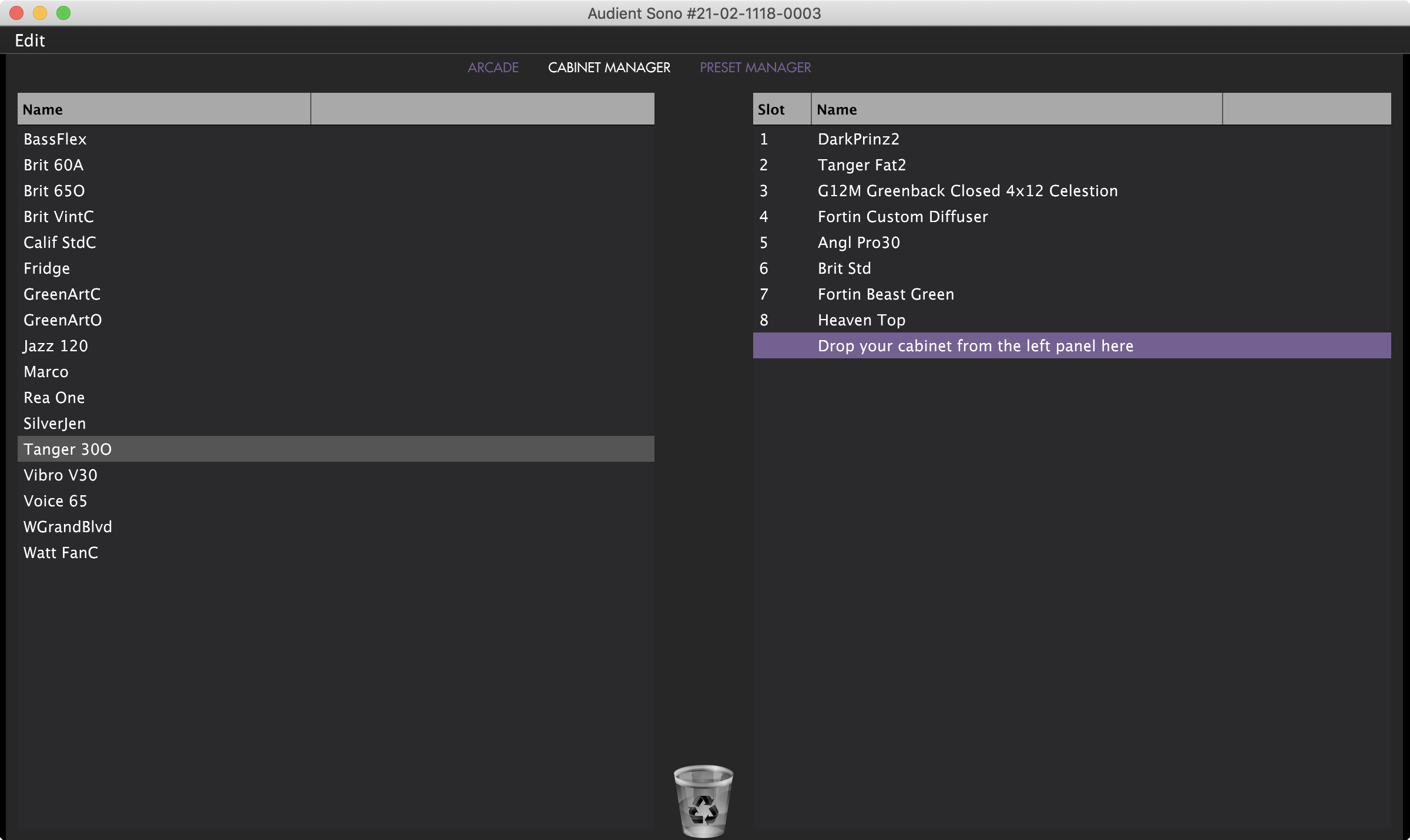 Please note that in order for a cabinet to be used within one of Sono's three preset slots, this cabinet must be stored on Sono itself using the cabinet manager. Otherwise, a generic cabinet will be used in place of the cabinet selected.
Once you have got your Cabs stored, you can now store your favourite presets on Sono itself. The C.A.B presets are stored on the Sono's on-board memory so even if you're not connected to a computer, you can still use your three favourite Cab setups.
To store a preset, setup the Torpedo app the way you like it and then hit SAVE in the top right-hand corner of your Rack.

You can then select one of three slots to save this to. Please be aware that once a preset has been overwritten, it cannot be recalled.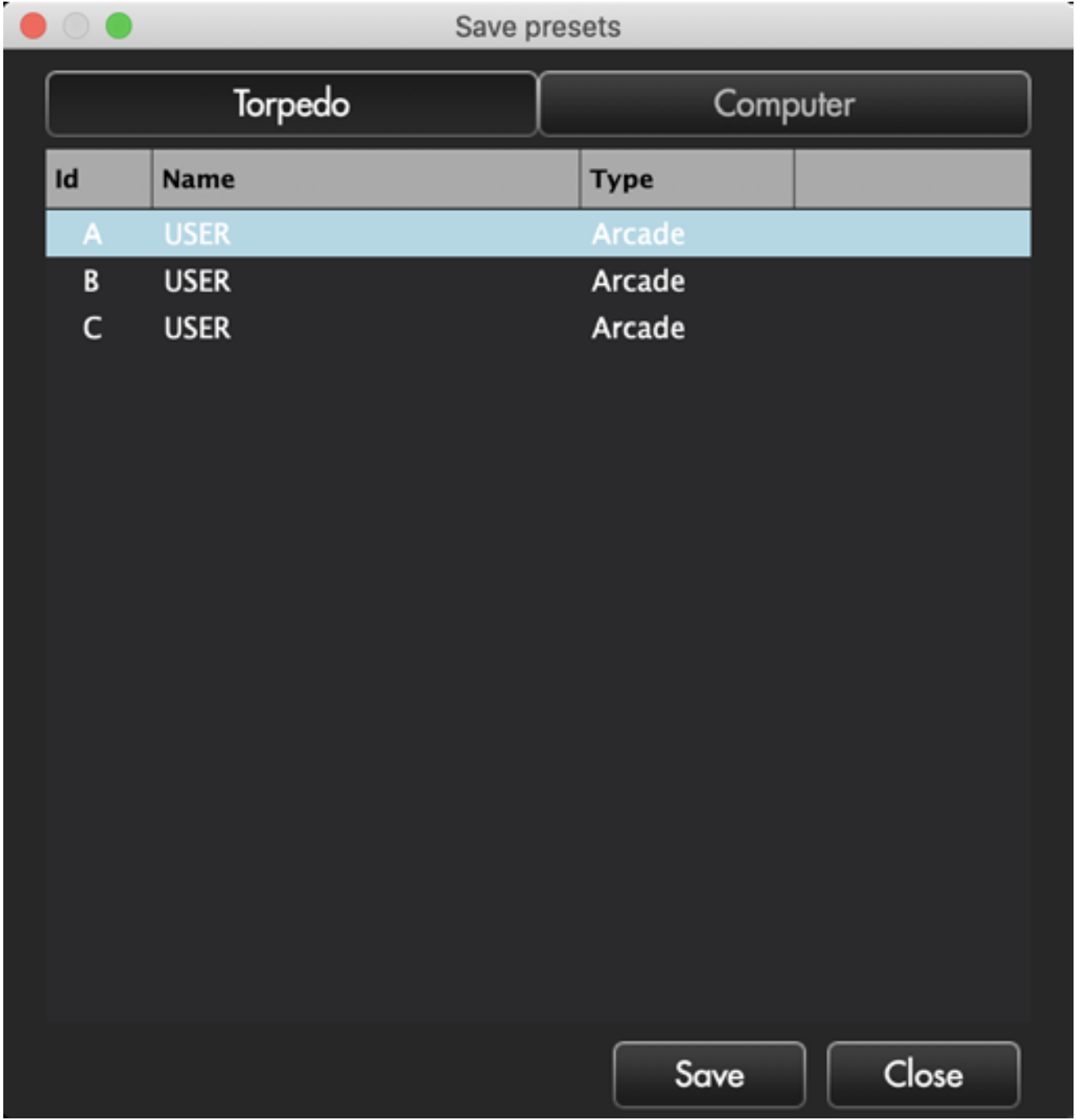 Otherwise, you can also view and manage your presets using the preset manager window of the Torpedo Remote application. In this window, presets can be dragged from your computer onto one of the three preset slots of Sono. Similarly, presets can be removed from Sono by dragging and dropping them into the Bin.