If you are using a single mono speaker as part of your monitoring setup then Nero allows you to set any of your speaker outputs to Mono. Useful if you wish to quickly flip to a mono Auratone or other grotbox to see how your mix translates.
To do this, hold down the monitor output you wish to change to enable the Smart Touch Point for this Monitor. Then simply press the Mono button.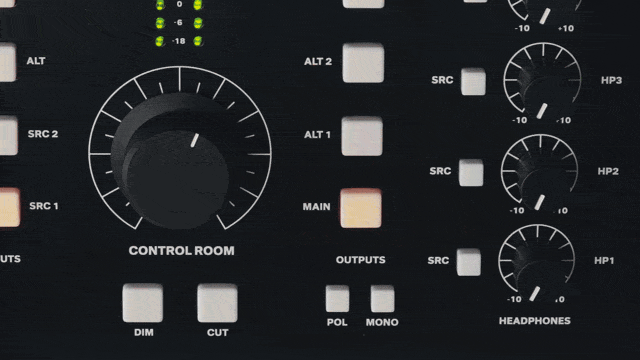 Whenever this output is selected now, Nero will automatically switch to Mono mode.