Audient is happy to announce the release of the iD driver, Version v4.0.0 which heralds in a new era of performance for the iD interface range. The new drivers are now available for all interfaces including the iD4, iD14, iD22 and iD44.
But, what's new I hear you ask?…
Reworked Audio Drivers
The performance of an interface will depend on its driver and how well these drivers can communicate with a given computer. The better these drivers perform, the less latency is present and the lower buffer size you can use with minimal impact on your computer's performance.
New technology has allowed us to make significant improvements to our drivers, giving you lower latency at higher CPU loads. So what does that mean? 
Run bigger sessions at lower buffer sizes
Add more plug-ins and instruments to your projects without increasing latency. 
Process audio in real time with minimal delay
Increased stability on all systems
32 and 16 sample buffer sizes now available (best for highly optimised computers)
For those of you who want to see the figures, the improvement's can be seen below:
| | | | |
| --- | --- | --- | --- |
| ASIO Buffer Size | iD Driver v3.2.0 (ms) | iD Driver v4.0.0 (ms) | Difference (ms) |
| 16 | Unavailable | 4.458 | - |
| 32 | Unavailable | 4.625 | - |
| 64 | 5.938 | 4.948 | 0.99 |
| 128 | 8.604 | 5.625 | 2.969​ |
| 256 | 13.94 | 9.94 | 3.992 |
(Measurements taken using Windows 10, iD14 and Reaper 5, Times given are round trip latency from input to output using 96kHz 24-Bit audio. Measurements taken using Prism Sound D-Scope III) 
Mac users will also see improvements due to optimizations we have been able to make whilst using MacOS's built in Core Audio Driver for speedy operation.
Added Features - Smart Talkback
With the new drivers comes new features giving you even more control over your sessions and mixes.
Firstly, our improved talkback system enables you to use any audio device connected to your computer as the talkback source, this could be the built-in microphone or a USB Microphone for example. This means that you don't have to use one of your interfaces Mic-pre's just for the talkback microphone.
The new iD mixer application is now fully re-sizable so it doesn't matter if your in the studio using a large 4k monitor or on the road with a small 13" laptop, you can re-size the mixer to fit your needs.
A New Look!
V4.0.0 will bring with it a brand new Graphical User interface (or GUI) with a sleek, modern look. But the beauty isn't just skin deep; The new layout makes setting up multiple Cue mixes a breeze by changing the layout of the cue mixes into separate tabs. Each cue mix now has its own dedicated re-nameable tab which enables you to easily see where each Cue mix is routed and quickly dial in the perfect headphone mix for your artist.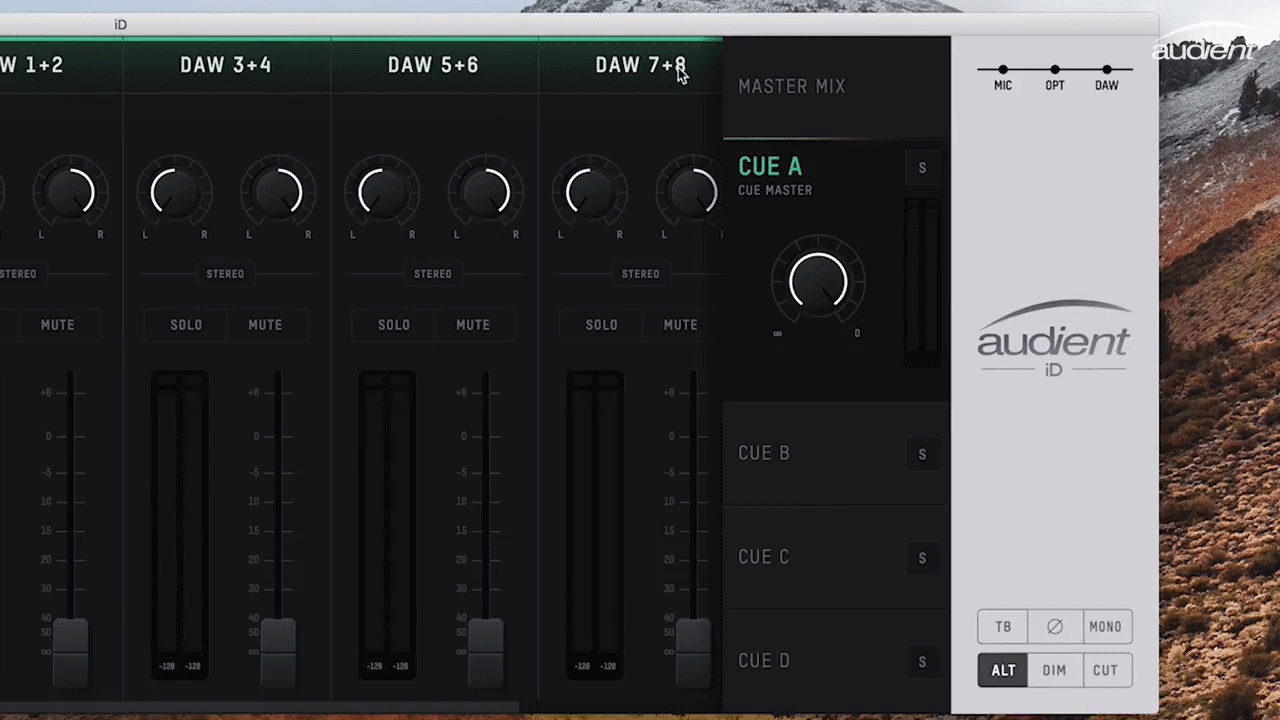 We have now also added Chronometers to the Main Mix and Cue Mixes to show your levels over the last 20 seconds. This is extremely useful for tracking down a particularly loud transient which caused clipping or just keeping an eye on your dynamic range.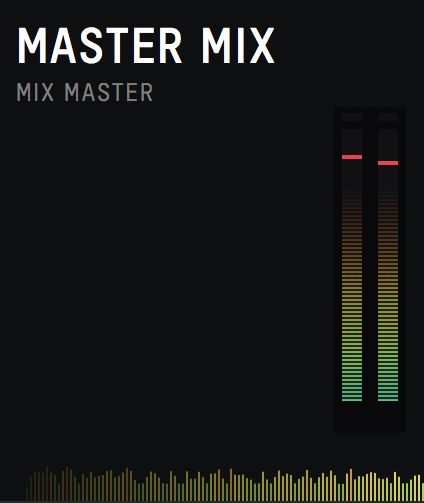 Note: the new GUI is currently only available for iD44 but we plan to make it available to iD22 and iD14 in the very close future so keep your eyes peeled for future updates!
The new drivers are available here: