The iD24 is capable of setting either one of the preamps, or an external USB microphone as a talkback microphone allowing you to talk to your artist.
To setup the talkback mic you'd like to use, first open up the system panel in the iD mixer app by navigating to View > Show System Panel.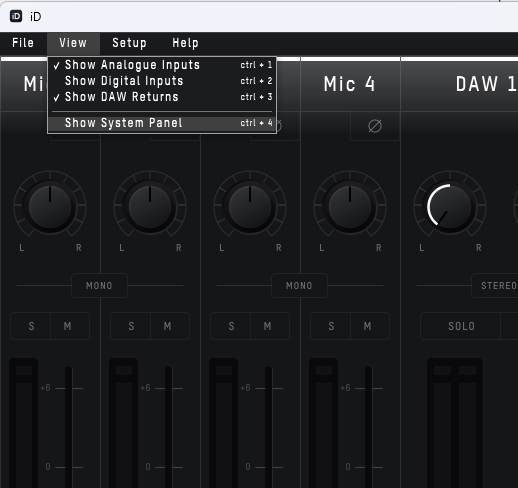 Once you have opened up the system panel navigate to the talkback tab on the right hand side of the panel.
Here you will see internal and external options, when set to internal the interface will use one of its built in preamps, or an external device connected over ADAT for the talkback mic. Simply select the input you'd like to use in the drop down menu, connect a microphone to the relevant input, set the gain and you're ready to start talking.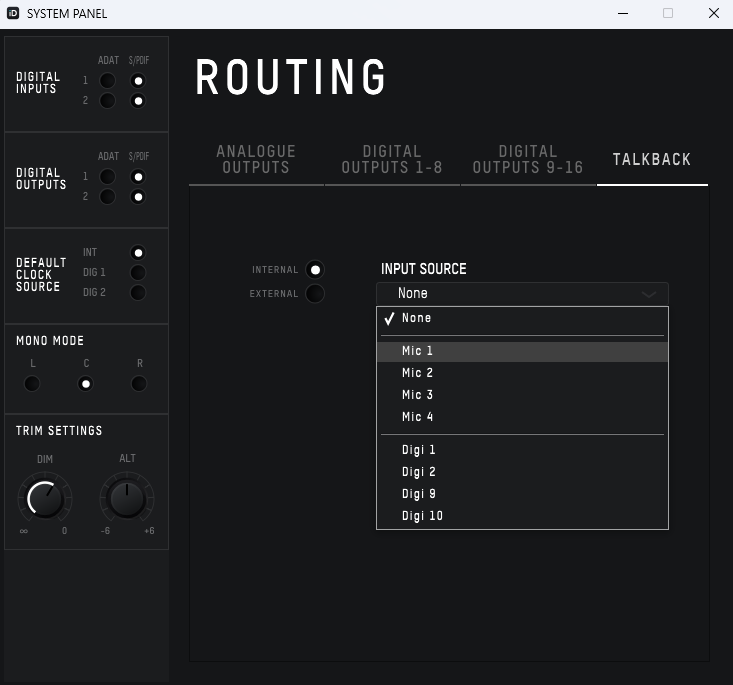 When set to external the interface can connect to a second driver on your computer and provide talkback this way, for example a USB microphone. To use another device select "External" for the talkback, choose the windows driver you'd like to use and then choose the device from the drop down menu.
Talkback can be toggled in various different ways so please refer to the manual of your Audient iD interface for more information.