In rare cases when registering your device, you may receive an error message saying the serial number is invalid, there are a few reasons that you may see this.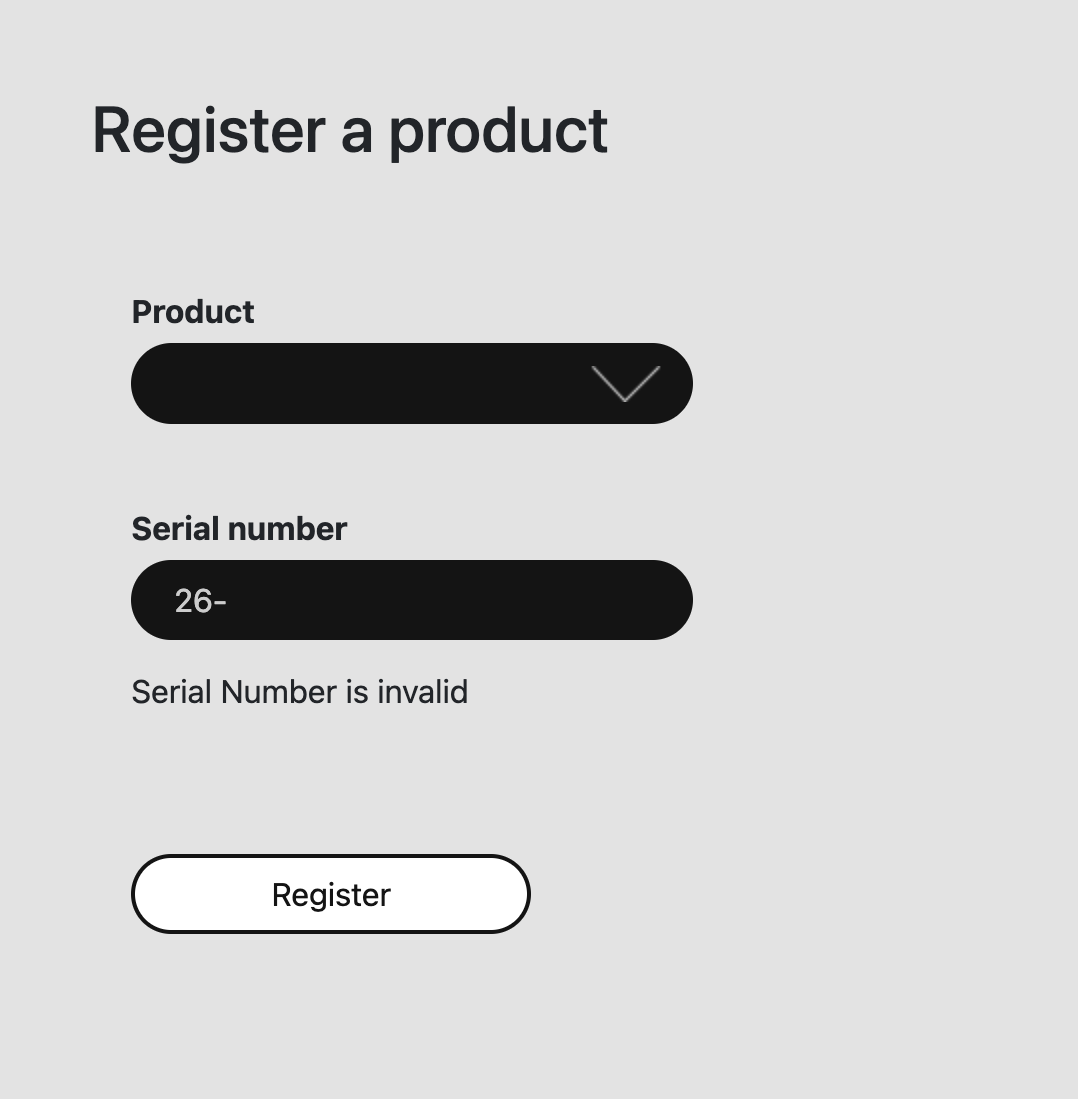 Firstly, please make sure you have selected the correct device from the drop-down menu. It is also important to enter the serial number using dashes in the correct places as per the example below.
xx-xx-xxxx-xxxx
Additionally, please also make sure you're using your 4-digit pin on the bottom of the device itself if your device requires one. Please note, that the GTIN13 notation on the side of the product box is not the pin.
If you have any problems using the registration window within the ID/EVO application. Please try to register the device using a browser instead, by following the link below:
https://arc.audient.com/en/product_registrations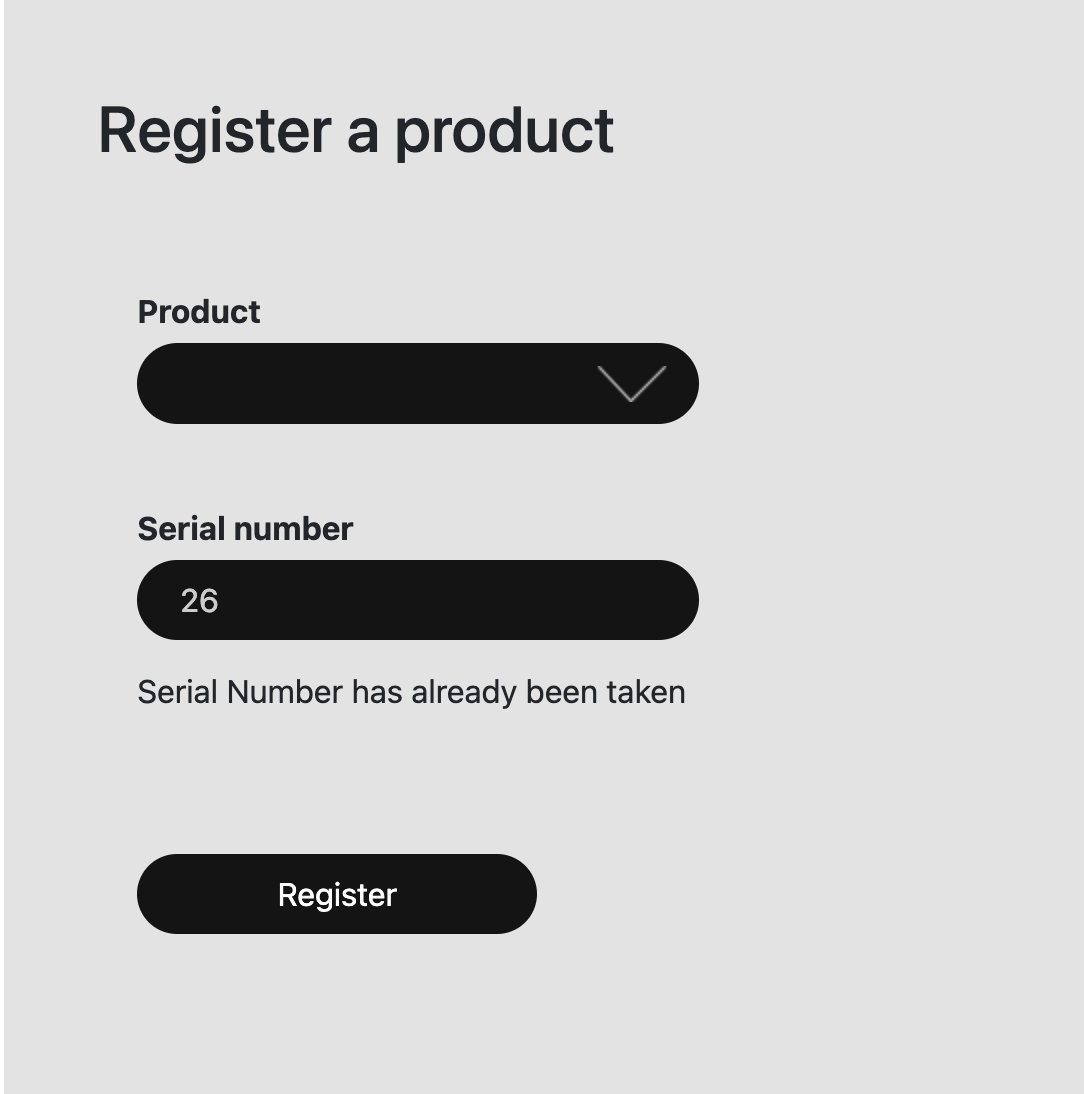 Finally, if you have purchased your device second hand from a private seller or unauthorized reseller, you will be unable to register the unit in accordance with our Audient ARC Terms and Conditions: https://audient.com/arc-terms-and-conditions/.

If you bought the device new or as a B-stock purchase and are seeing this message, please reach out to our support page providing your proof of purchase for the device alongside the serial number so we can get this resolved to allow you to register the unit.