Thank you for claiming M-Tron Pro LE through Audient ARC. You'll find the full instructions for installation below.
1. Head over to https://www.gforcesoftware.com/user/register and create a new account. If you already have an account, simply log-in to your existing account.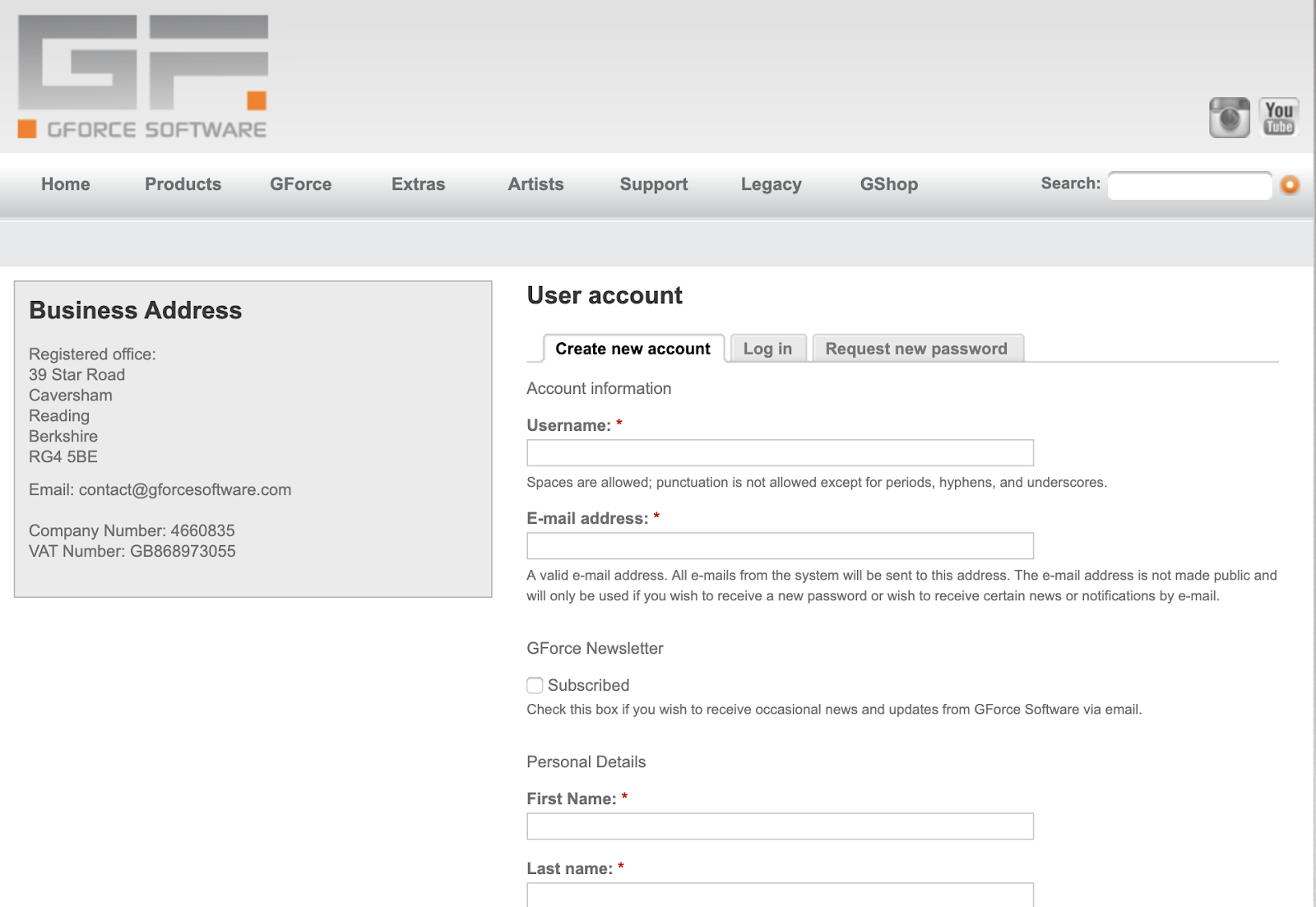 2. You'll then receive a verification email from G-Force to Verify your account. This email contains your Username and Password. Click on the link in the email to be logged in.

You'll be prompted to change your password when you first log in.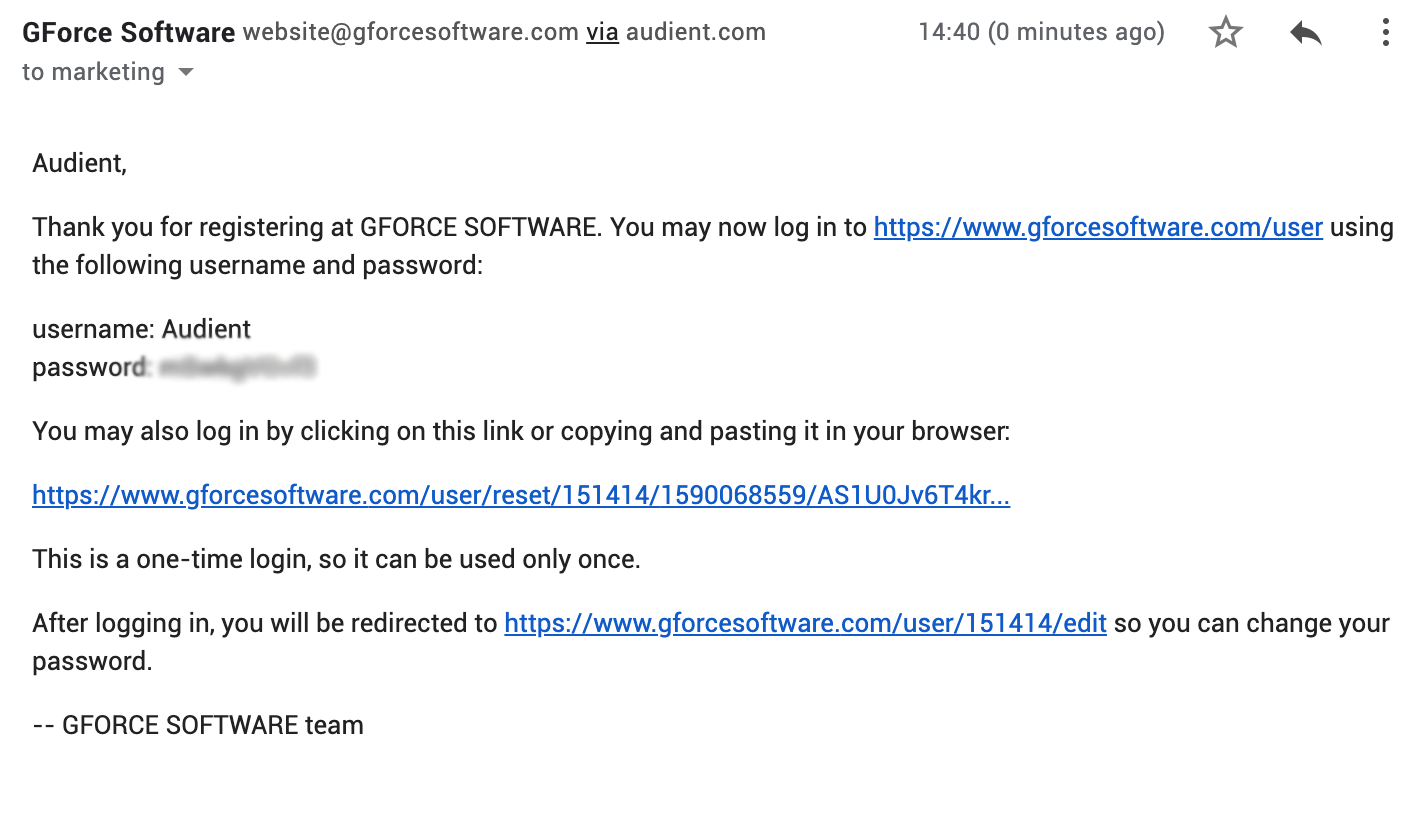 3. Now you have created your account and logged in, head to https://www.gforcesoftware.com/serial-register/ in order to register your M-Tron Serial Number. This will have been emailed to you when you claimed the promotion.


4. Once you've registered your serial number, click "My Instruments" in the top right-hand corner of the page. Here you'll find the installers for M-Tron Pro LE.

Download the correct installer for your computer depending on if you are using a Mac or a PC.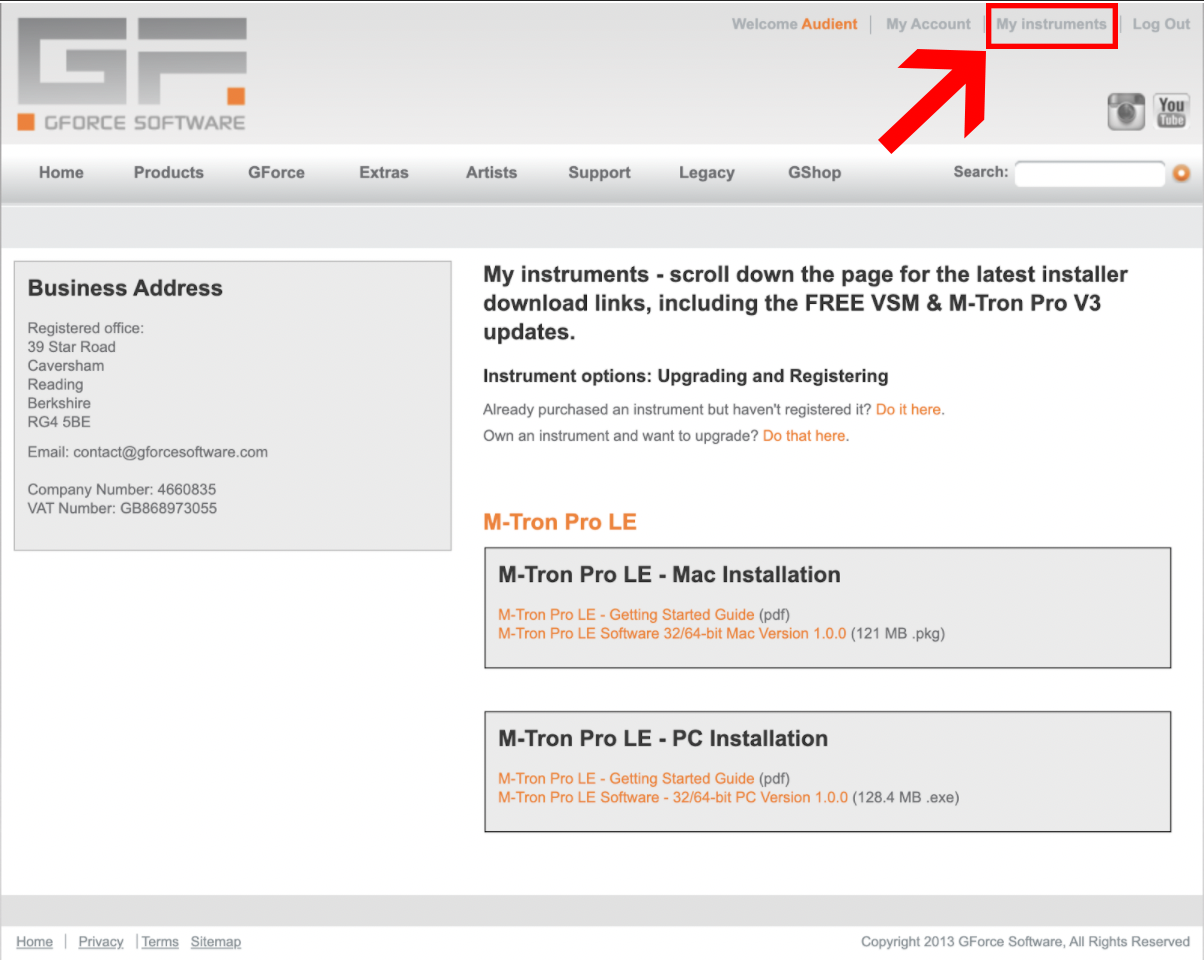 5. Once the installer has downloaded, click on it to run it.

If you are on Mac, you can choose which plug-in type to install. Ensure you install the type appropriate for your DAW. Check out your DAW's manual if you're unsure which type you need.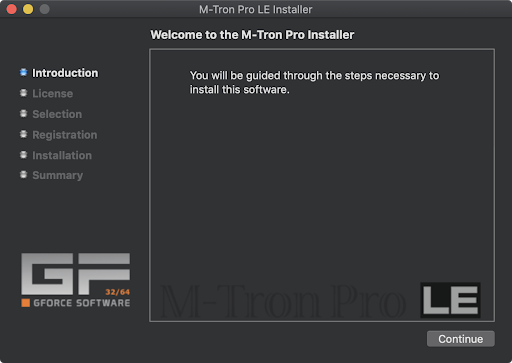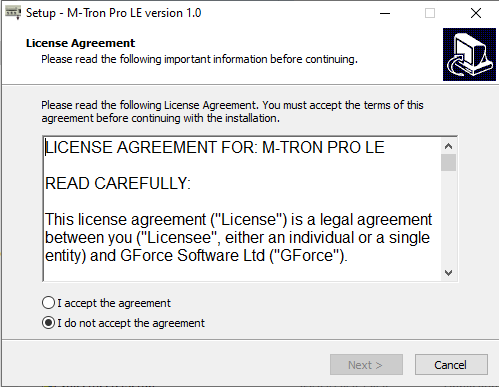 6. Once the installer is finished, run M-Tron Pro LE. You'll then be asked to enter your Serial Number to activate the software. This can be found by going to the G-Force Website and clicking My Account > Product Keys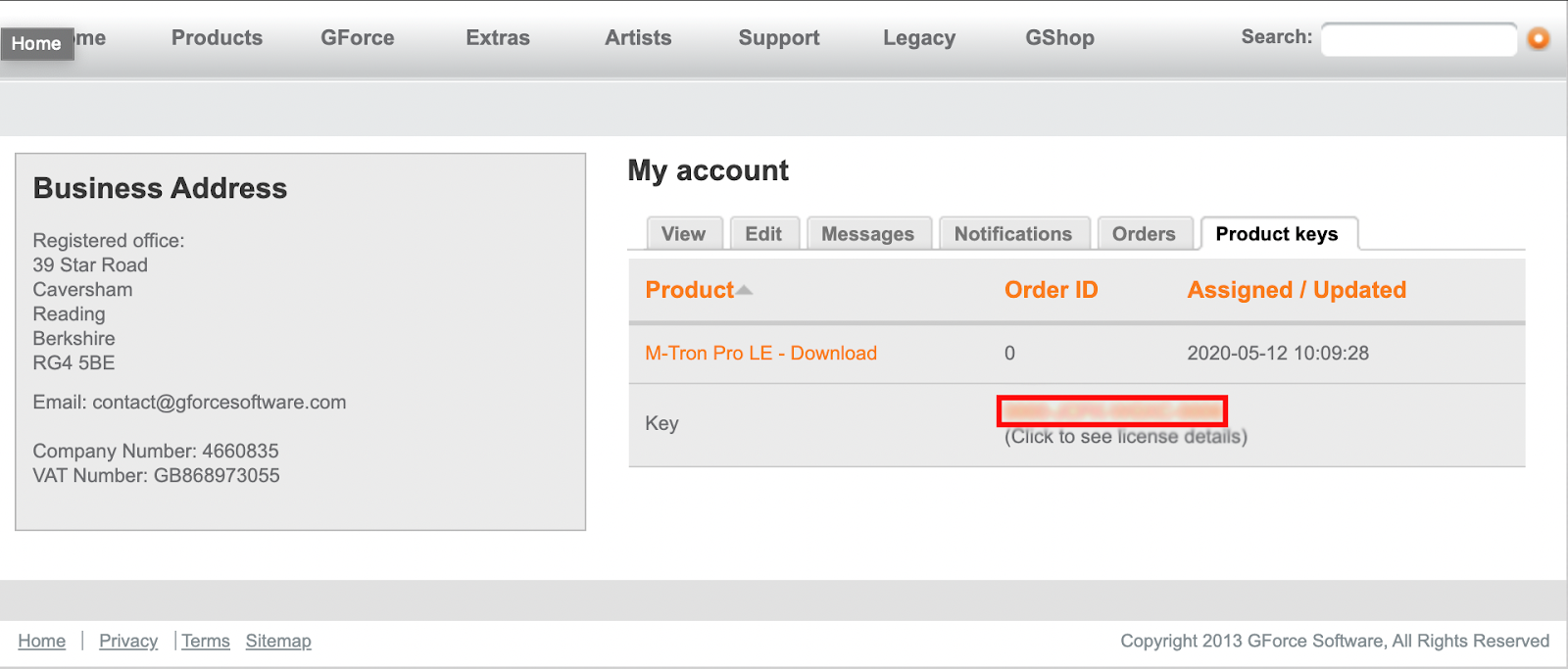 7. Once you have the serial number, enter it into the dialogue box and click 'OK'.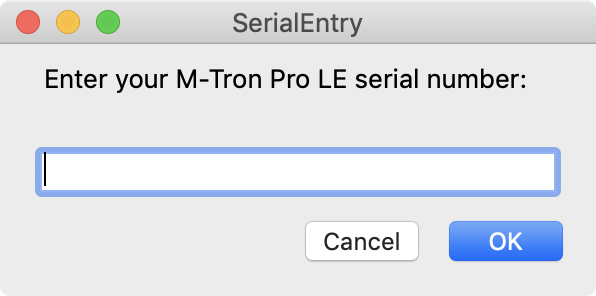 8. You've successfully installed M-Tron Pro LE. We hope you enjoy using it.

Upgrading to M-Tron Pro

If you're enjoying using M-Tron Pro LE, you can upgrade to the full M-Tron Pro in order to access more sounds and more controls over your tone. Registering an Audient Product through ARC gives you a 50% discount on this upgrade.
log in to you G-Force Software account


Go to https://www.gforcesoftware.com/upgrades/. Here you can generate a coupon code for the update. Simply enter your M-Tron Pro LE serial number.


You'll then receive a 50% off coupon which can be used to purchase M-Tron Pro from the G-Force Software Webstore.