Thank you for claiming M-Tron Select through Audient ARC. You'll find the full instructions for installation below.
Head over to

https://www.gforcesoftware.com/account/

and create a new account. If you already have an account, simply log-in to your existing account.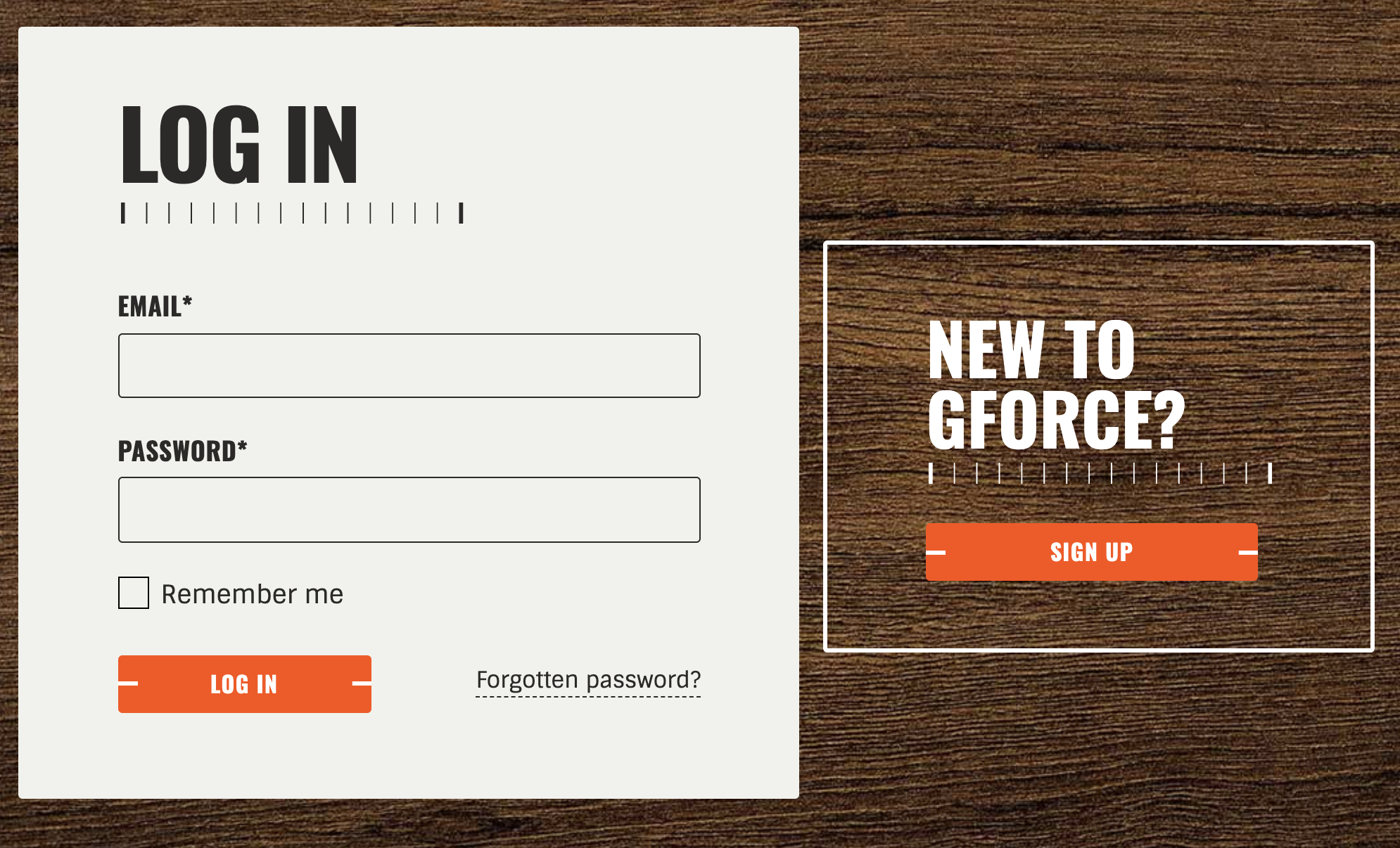 If you've created a new account then you'll receive a verification email. Click on the link in the email to set up your account.



Once you are logged into your account, you will see a product registration section. Select M-Tron Select from the Product drop-down menu and enter your unique serial number found below:




Now click register to complete the Registration.
M-Tron Select will now appear under "My Instruments" on your account:

Click "View Instrument" and then select the correct installer for your computer.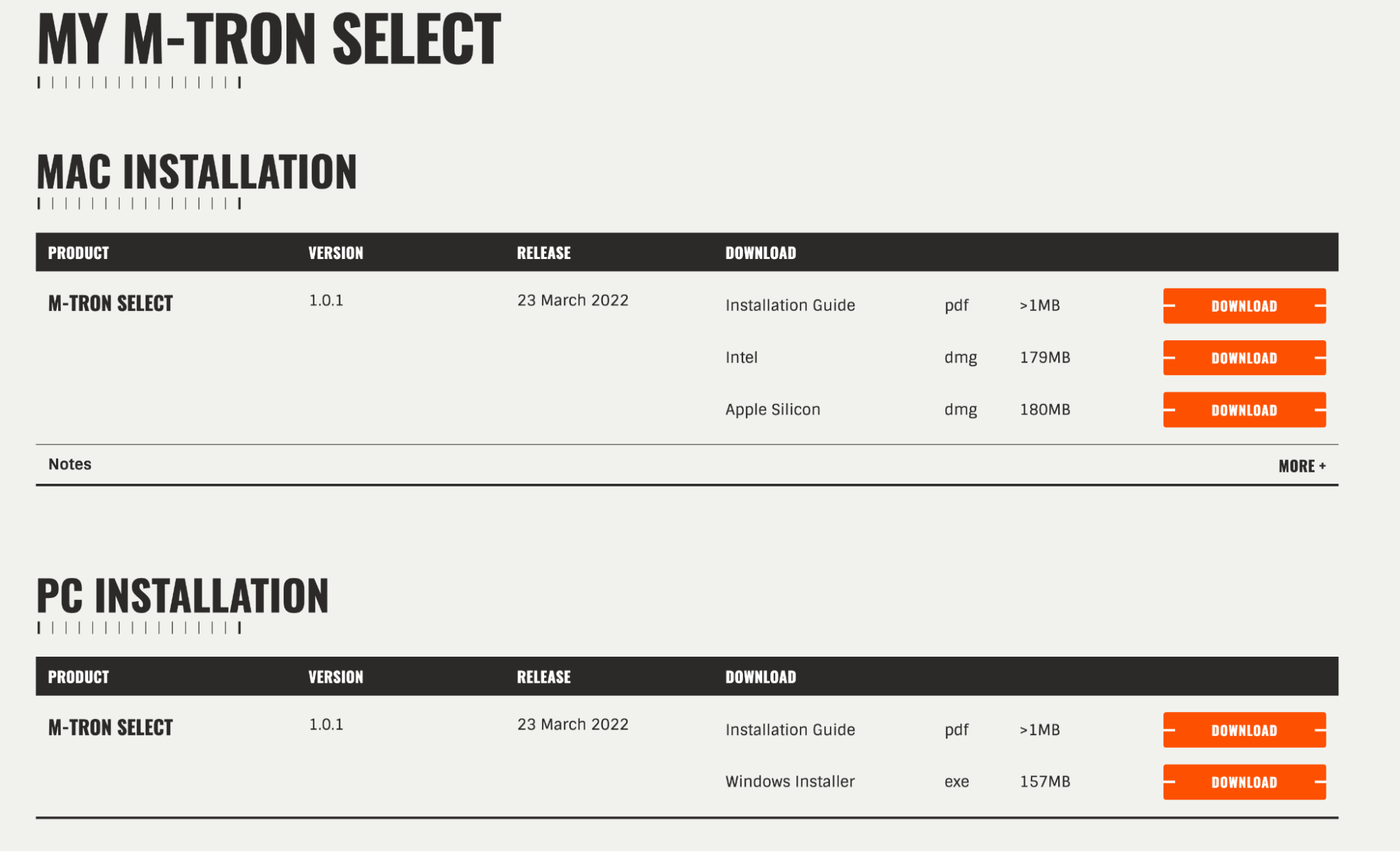 Once downloaded, open the installer and follow the instructions to complete the installation. You can now open M-Tron Select as either a plug-in or as a standalone app.



You will need to enter your product serial number to active M-Tron Select.

You can find this by going back to the download page for M-Tron Select, your code will be on the right side of the screen.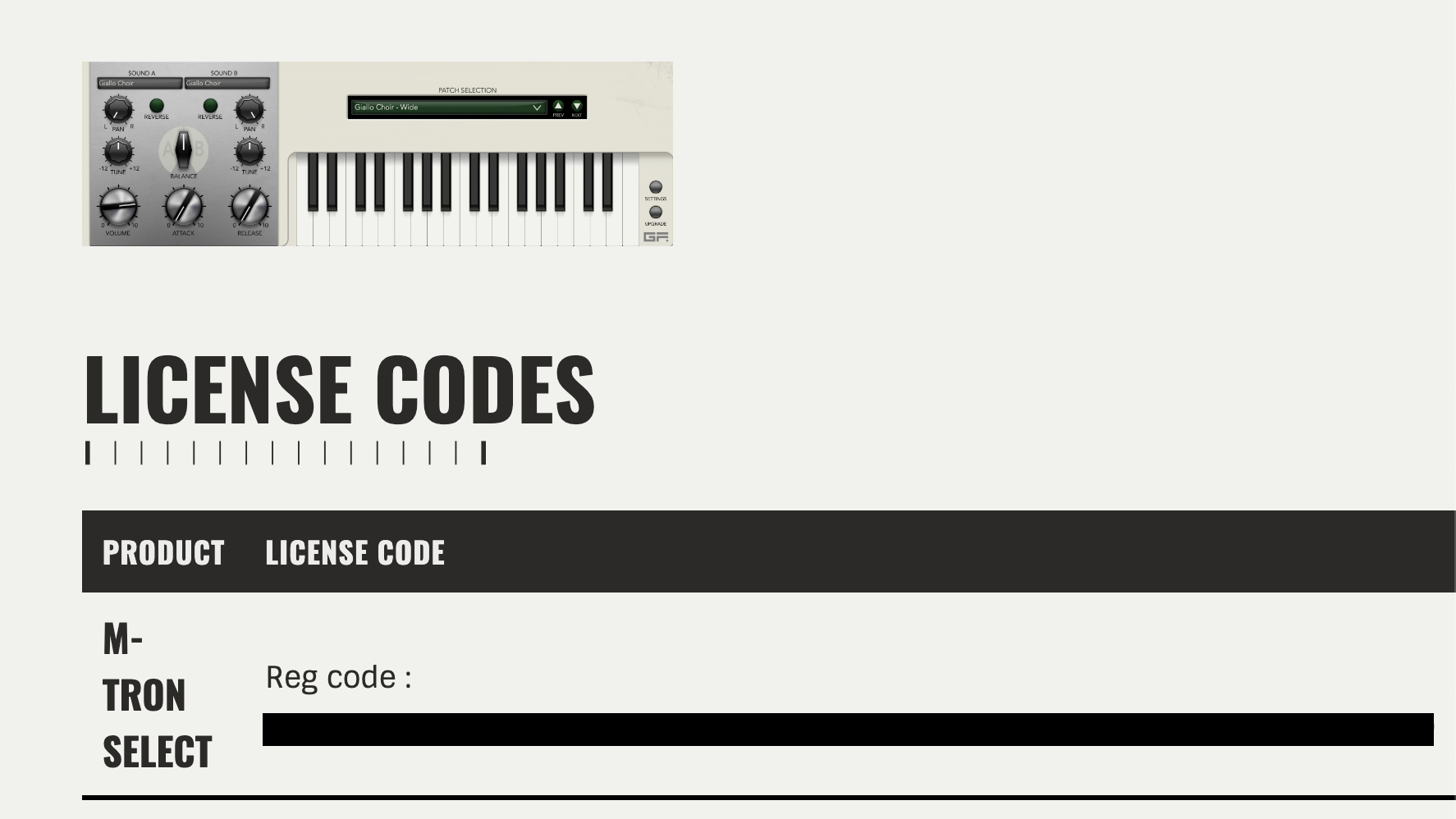 Congratulations, you've installed M-Tron Select!




Upgrading to M-Tron Pro

M-Tron Select includes 50 presets ranging from the iconic flutes on The Beatles 'Strawberry Fields Forever ' to the eerie strings on King Crimson's 'Epitaph'. Registered users of M-Tron Select can upgrade to the full version of M-Tron Pro® with an automatic 50% discount applied in the GForce Software webshop.
To Upgrade to M-Tron Pro and access more sounds and controls, log in to your account on our website https://www.gforcesoftware.com. Then in the M-Tron Select plug-in, click the UPGRADE button. Then, simply add the full version of MTron Pro to your Basket. An automatic discount of 50% OFF the full purchase price of M-Tron Pro will be shown at checkout.