If you you have a pair of monitors you wish to pair with a Subwoofer then Nero lets you link these so that whenever the speaker output is selected, the Subwoofer output is also activated.
To do this, press and hold the speaker output you wish to modify to active the Smart Touch Point. Now just press the Sub button to link them together.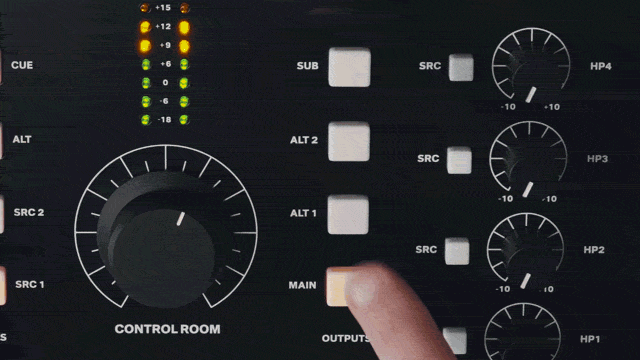 The Sub can still be be turned on and off independently but whenever this speaker output is selected, the Sub will be automatically activated.