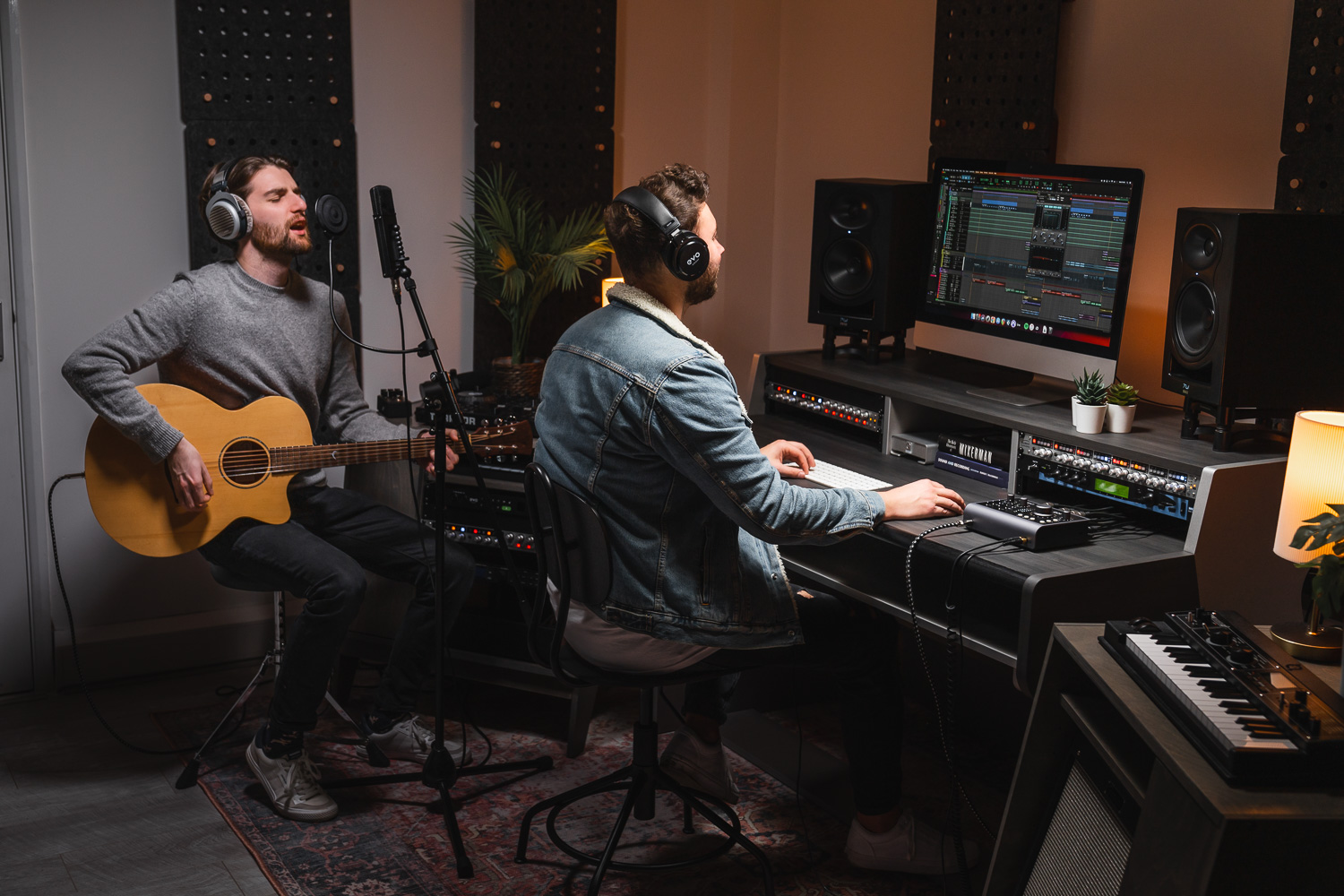 The iD24 features two headphone outputs which can be reassigned to various outputs. Please be aware that the 3.5mm and 6.3mm outputs both output the same signal.
This could be for artist mixes, or for checking your mix on multiple pairs of headphones. Please view our other iD24 guides for more detailed information regarding specific setups.
In order to assign your headphone ports to a different output open the iD mixer.
Once here go to "View" > "Show System Panel".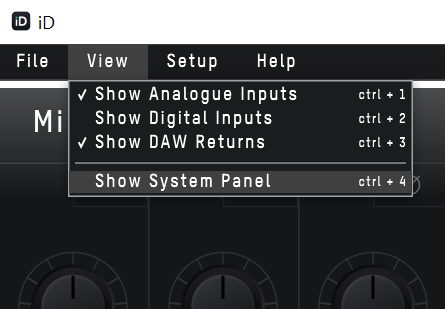 You can now use the routing matrix to assign your headphone output as required.