Due to the extra pair of outputs on the EVO 8, you can run audio out from your DAW for processing and record this back in. For example running through external compressors, or EQ's.
First you will need to enable artist mix on the EVO 8, to do this open up the EVO app, navigate too "Setup" > "Enable Artist Mix"

Now you will be able to setup a different output for connecting to the external hardware.
Next press the outputs 3+4 button on the right hand side of the EVO mixer, the colour will change to show you are controlling this.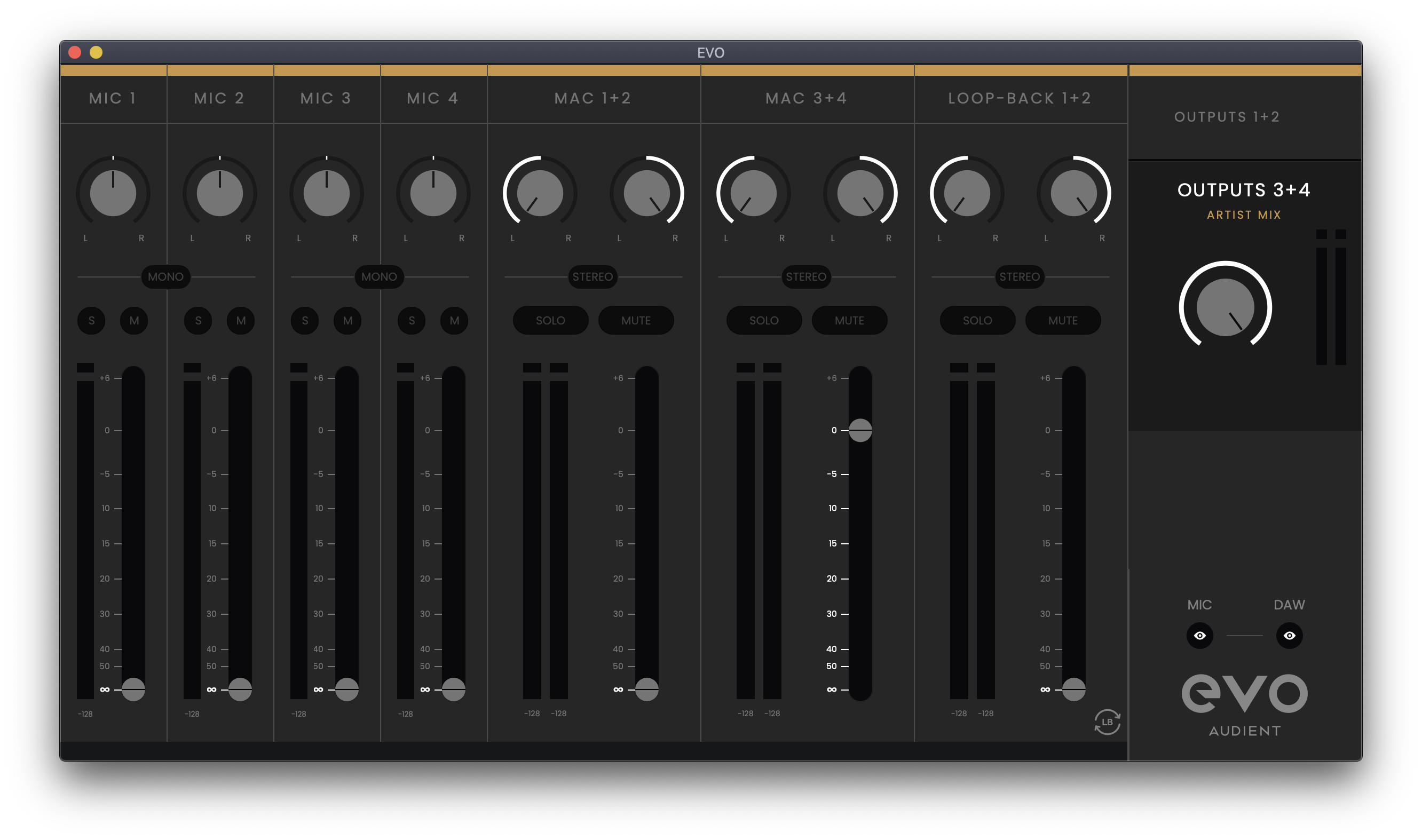 Then pull up the fader for PC/MAC 3+4, this will be the output from your DAW, this will keep it separate to your main mix as well.
Now connect the return from your outboard gear into any of the preamps you are not using. In your DAW ensure you set up a channel set to these inputs, for example 1+2.
As you have now completed this setup any audio you send from your DAW via outputs 3 and 4, will run straight out of the 3 and 4 outputs on the unit to whatever equipment you choose to connect.