The powerful routing options of the iD24 allow you to create a separate headphone mix to the main speaker output, for creating an artist mix for example.
In order to create a separate headphone mix on your iD24 you will first need to re-assign the headphone jack to one of the built in cue mixes. To do this open the iD mixer and view the system panel window by going to Help > Show System Panel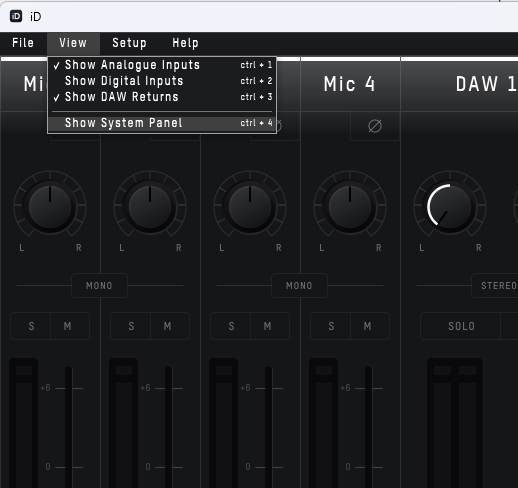 You then need to assign the headphone output to either CUE A or CUE B by selecting these in the routing matrix.
Once this is assigned you need to build the mix, to do this click on CUE A in the main mixer window - the window will change colour to show you are viewing a different mix.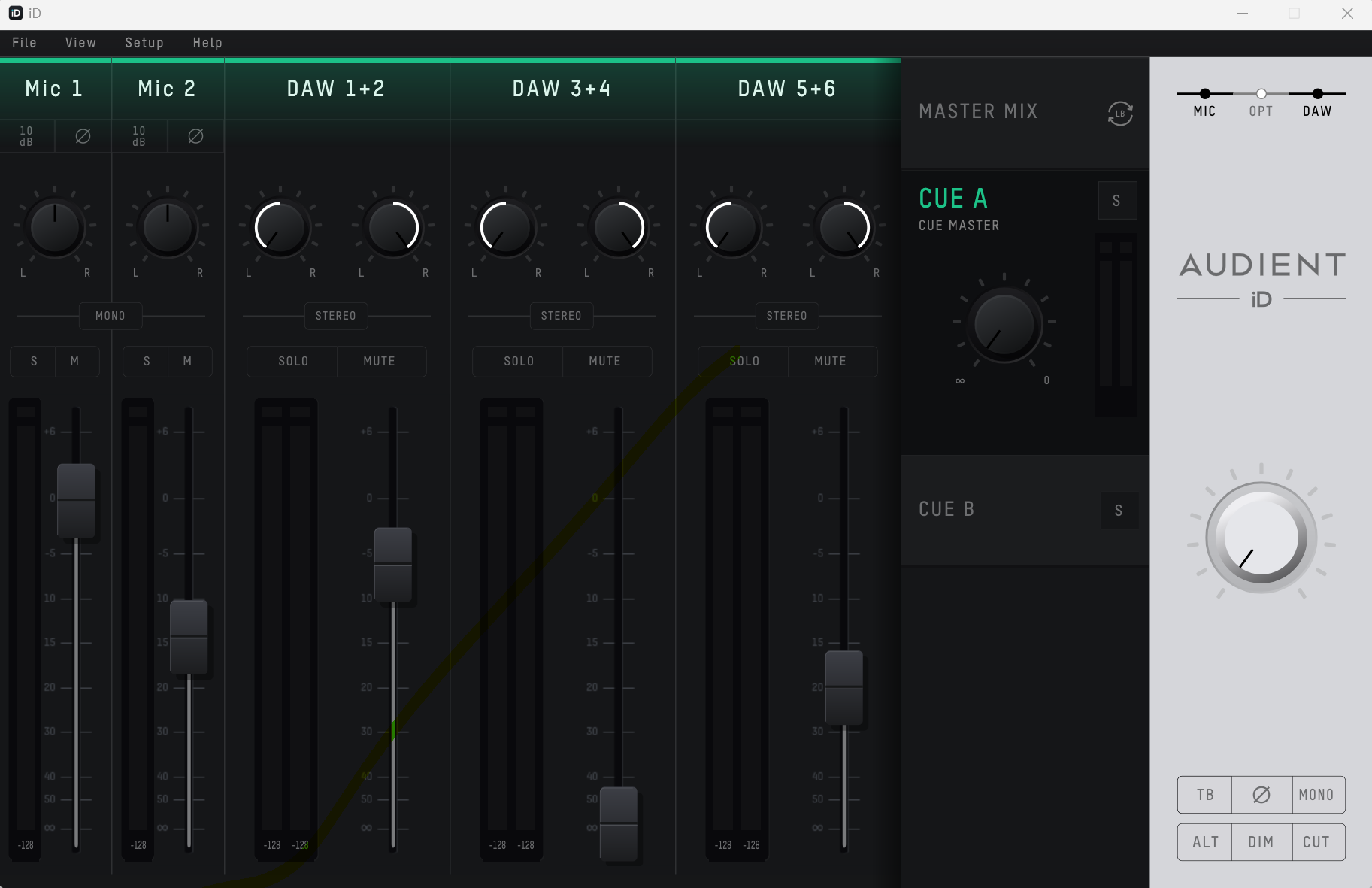 Once here you can then adjust faders to build the mix as required which will then be output to the headphone socket, you still get dedicated volume control for the headphone separate to the master, making this perfect for artist mixes.